Meta's Photography Travel Adventures in the Blue Ridge Mountains


Photography Travel Adventures








Meta's North Carolina Mountains Photography Adventures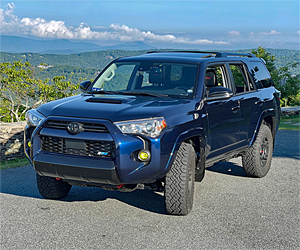 Living year-round in the Remote Western North Carolina Blue Ridge Mountains next to the Blue Ridge Parkway, Meta's Photography Travel Adventures takes her up and down the Blue Ridge Parkway National Park in her Toyota 4Runner.
Meta's Toyota 4Runner 4x4 is equipped with Severe Snow Rated Goodyear DuraTrac Tires for Off Road Photography Travel Adventures in the Blue Ridge Mountains of Western North Carolina – In all Four Seasons!
Meta's Next Photography Travel Adventures:

Fall Color Photography On The Blue Ridge Parkway.

Meta Reviews Her Best Vehicle Photography Accessories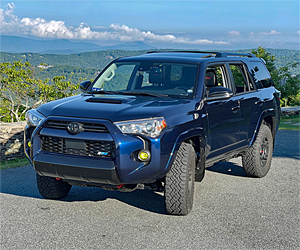 For Night Photography Adventures, Meta outfitted her Toyota 4Runner with Red LED Interior Lights. Red LED Lights allow you to open your vehicle doors in the dark, and not affect other Night Photographers in the parking area. Meta installed Red LED Map Lights, Red LED Dome Lights, Red LED Rear Door Lights and Red LED Side Door Lights. White LED Lights were installed under the visors.



PO Box 1571
Blowing Rock, NC 28605