Photos By Meta – Meta Reviews The Best Post Production Software for RAW Images


The Best Post Production Software for RAW Images

Like most Professional Photographers, Meta shoots in RAW, because she gets higher quality images, better exposure correction, full control over white balance correction, better sharpening and noise reduction, no JPEG artifacts, no double JPEG compression (Camera and Post), non destructive editing (Digital Negative), wider color space, plus a much more efficient post production workflow.

RAW files are like Digital Film Negatives, they never get touched during post production. RAW images contain 16 bits of color and detail, compared to only 8 bits in JPEG. In mathematical terms that equates to 68.7 billion colors in RAW, versus only 16.7 million colors in JPEG!

Unlike JPEG, RAW does require some Post Production Processing, but RAW Applications, such as Luminar make it easier.











Meta Reviews The Best RAW Post Production Software – Luminar


– Skylum

Are you tired of paying your Monthly Adobe Bill?

Want to Simplify and Streamline your RAW Photo Editing Workflow?

As an Award Winning Photographer (Sorry, but Awards don't pay the Bills), Meta wanted to eliminate her monthly software rental fees.

Meta's Goal was to Simplify and Streamline her RAW Post Production Software and Workflow – With no monthly software rental fees.

Meta did a lot of online research, watched a lot of YouTube Videos and Downloaded many different RAW Post Production Demo Applications. It had to be fast, powerful, easy to use, easy to learn, and must include a User's Manual – Not just links to a few YouTube Tutorials! It also had to replace Adobe Photoshop and Adobe Lightroom, with no monthly fees!

Meta decided upon Skylum's Luminar for her new RAW Post Production Software. This Powerful Post Production Software, now with AI Sky Enhancement, can replace both subscription based Adobe Photoshop and Adobe Lightroom!

Luminar is a full featured RAW Post Production Application. Luminar includes over 300 robust tools and features, including fast RAW support, layers, custom brush for selective editing, masking, dozens of plug-in photo filters with custom adjustments, presets and a more. Luminar brings an innovative Mac user interface, that photographers can adjust and customize based on the style of their photography, skill level and preferences. This makes Luminar a highly personalized photo software tool, suitable for all photographers.

Check out the User's Manuals


Get a Free Trial of Luminar

Meta Reviews The Best RAW Post Production Software – Aurora HDR


– Skylum

Based on Meta's excellent experience and technical support with Skylum's Luminar for RAW Processing, Meta choose Skylum's Aurora HDR for all of her RAW HDR processing.

Aurora HDR and Luminar share nearly identical user interfaces, making it easy to learn, plus they can function as Plug-Ins for each other, making it easy to switch between the two Applications, when working on the same image. Aurora HDR also comes with a User's Manual!

Aurora HDR was co-developed with world famous New Zealand HDR Photographer Trey Ratcliff.

Aurora HDR was awarded "Best App of the Year" in 2017 by Apple!

Aurora HDR Ads Improved Tone Mapping, New Quantum HDR Engine™, New HDR Enhance Panel with Smart Structure, and Improved Adjustable Gradient Filter.

Check out the User's Manuals


Get a Free Trial of Aurora HDR

Contact Meta Gätschenberger


Boone NC Commercial Photographers
PO Box 1571
Blowing Rock, NC 28605
1-828-265-2730
Monday – Friday, 9 AM – 5 PM (Eastern)
Contact Meta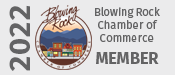 Meta Gätschenberger is an Award Winning Photographer from Blowing Rock, NC. Visit Meta's Photo Gallery at Photos by Meta.












Photos By Meta is a participant in the Amazon Services LLC Associates Program, an affiliate advertising program designed to provide a means for sites to earn advertising fees by advertising and linking to
Amazon.com
.
Start Your Free 30 Day Trial of
Amazon Prime
!