Photos By Meta – Meta Reviews Digital Photography Books and Digital Photography Training Classes


Digital Photography Books and Digital Photography Training Classes

In this section, Meta Reviews Digital Photography Books and Digital Photography Training Classes! Many Photography Books and Training Classes tell you about your Camera Settings and Options, but not what to set them to or why!





Digital Photography Reviews – Meta Reviews Hummingbird Photography Books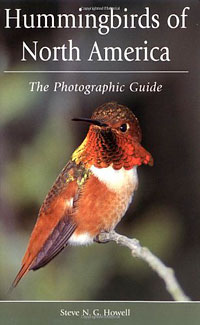 – Steve N. G. Howell

Well known and respected Hummingbird tour leader and author, Steve Howell, has made a particular study of the finer points of Hummingbirds. Over 200 stunning Hummingbird Photographs complement this highly recommended Hummingbird Photography Book. Some Hummingbird species feature as many as 14 different Hummingbird Photographs in each set.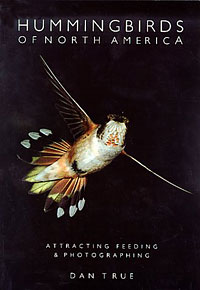 – Dan True

Professional Hummingbird Photographer Dan True conveys his passion for these buzzing aeronauts by describing all 16 species of North American Hummers, listing their favorite flowers and going into detail about their habits, courtship and distribution. Dan then tells us How to Photograph Hummingbirds as he does with such consummate skill. Here in one Hummingbird book is all you could hope to know about our Hummingbirds.




Digital Photography Reviews – Meta Reviews Hummingbird Feeders for Hummingbird Photography


Meta has tried and tested many commercial Hummingbird Feeders on her front porch in the Blue Ridge Mountains of Western North Carolina. She attracts the most Hummingbirds with her 8 oz. Perky Pet Red Glass Hummingbird Feeder. The bright red glass attracts the Hummingbirds, without the use of harmful red dye. The bottle is made of heavy red glass, so it's easier to clean than similar plastic models, and it doesn't blow around as much in the wind. The yellow plastic bee guards are optional and can be easily removed if not needed. Cleaning is easy using a Baby Bottle Brush with Nipple Cleaner.




Digital Photography Reviews – Meta Reviews Digital Photography Books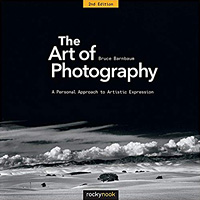 – Bruce Barnbaum

Newly revised edition of the classic book The Art of Photography: An Approach to Personal Expression. The Art of Photography has sold well over 100,000 copies and has firmly established itself as the most readable, understandable, and complete textbook on photography!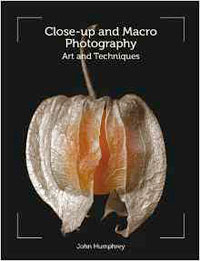 – John Humphrey

High magnification photography or Macro Photography and Close-Up Photography is immensely exciting and rewarding. Through the close up lens, everyday objects produce striking images, and small creatures show amazing detail that usually goes unnoticed.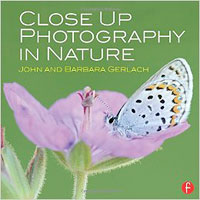 – John and Barbara Gerlach

Capturing the grandeur of landscapes or mood of a certain natural light is challenging but often the simple details of a texture or color evade photographers most of all. Learn the tips and techniques necessary to successfully photograph the beauty all around you.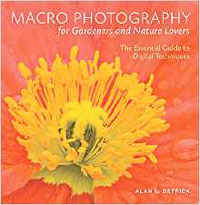 – Alan L. Detrick

Macro Photography for Gardeners and Nature Lovers provides exactly the information that aspiring nature photographers, no matter their level of skill, need to take their nature photos to the next level.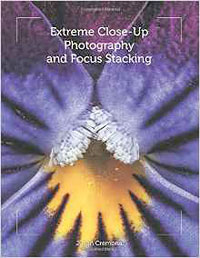 – Julian Cremoria

This practical book explains what is meant by Macro Photography and how to get even closer to the subject: not just a close up of a butterfly, but details of the eye and wing scales. These techniques, suited to any budget, look at ways to photograph virtually any creature, whether terrestrial, marine, or from freshwater.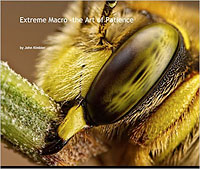 – John Kimbler

A tabletop book on above life size macro photography with tips and tricks on how to take the images. Included is the image that won the "Digital Photographer Magazine's" Macro Photographer of the Year in 2009.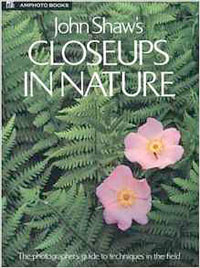 – John Shaw

One of the country's foremost nature photographers offers close up techniques and covers exposure, equipment and composition along with special equipment and lenses.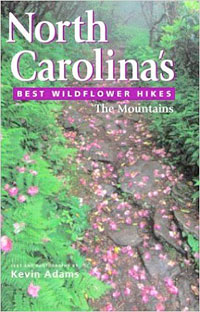 – Kevin Adams

This book describes hike mileage, types of flowers, and seasons for finding wildflowers in the Western North Carolina Mountains. It recommends certain hikes for specific seasons. It has spring, summer and fall wildflowers, but mostly spring.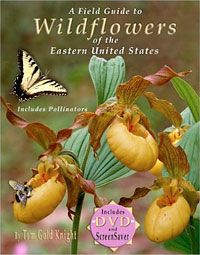 – Tom Knight

This unique book comes with a DVD with screensaver and rolling images of wildflowers, in addition to 182 color photos of wildflowers found throughout the Eastern United States. Detailed text, close up photos of leaf images, and stunningly clear flower detail enhance identification.




Digital Photography Reviews – Meta Reviews Macro Photography Training Classes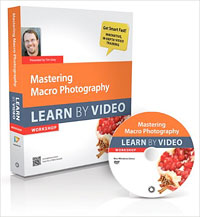 – Tim Grey

Macro Photography and Close-Up Photography opens up a whole new world of image-making possibilities. By getting very close to their photographic subjects, viewers will find new ways to express their creativity, create unique images, and better understand the capabilities of their equipment. Book and Computer Disc – For Mac and PC. Highly Recommended Training!




Digital Photography Reviews – Meta Reviews Photography Training Classes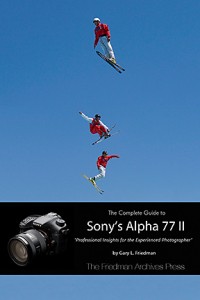 – Gary L. Friedman

If you own a Sony a77 II Camera, you must buy this book! This very easy-to-understand yet thorough guide provides a complete Sony a77 II Camera instruction manual which explains each setting in plain English and provides hundreds of visual examples as well. There is no better way to learn about and get the most out of the Sony a77 II Camera. Legendary Minolta and Sony Digital Camera Expert, Gary Friedman, includes his Detailed Printable Reference Cards. This Reference Book and Reference Cards are Highly Recommended for all Sony Digital Camera Photographers!














Contact Meta Gätschenberger


Boone NC Commercial Photographers
PO Box 1571
Blowing Rock, NC 28605
1-828-265-2730





Meta Gätschenberger is an Award Winning Photographer from Blowing Rock, NC. Visit Meta's Photo Gallery at Photos by Meta.











Photos By Meta is a participant in the Amazon Services LLC Associates Program, an affiliate advertising program designed to provide a means for sites to earn advertising fees by advertising and linking to
Amazon.com
.
Start Your Free 30 Day Trial of
Amazon Prime
!