Meta's Best Digital Photography Books For Beginners


Digital Photography Books








Meta Reviews Her Best Digital Photography Books For Beginners

Meta's Best Digital Photography Books For Beginners, Includes Her Best iPhone Photography Books, Macro Photography Books, Hummingbird Photography Books, Wildflower Photography Books, Waterfall Photography Books and Astrophotography Books.

Meta Reviews Her Best iPhone Photography Books For Beginners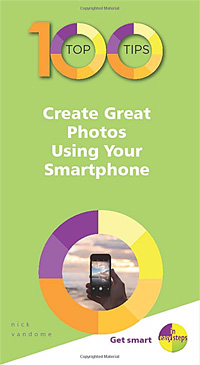 – Nick Vandome

100 Top Tips – Create Great Photos Using Your Smartphone contains tips covering all aspects of capturing, displaying and sharing photos on your phone. These include:
Finding and using your phone's camera settings so you can set up the camera exactly as you want.
Using basic techniques that can instantly help you capture stunning photos.
Looking at ways to improve the composition of your photos.
Utilizing lighting conditions to get the best photos.
Creating stunning portraits of family and friends.
Releasing your artistic side with a range of creative options.
Viewing buildings and architecture in a new way, to get the most effective photos.
Capturing iconic shots of famous landmarks.
Editing photos on your phone and also downloading them to a computer for more sophisticated editing to make them stand out from the crowd.
Making sure your photos are safely backed up for safe keeping and sharing them with family and friends.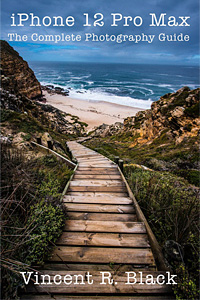 – Vincent Black

The new iPhone 12 Pro Max is a beast of a Camera. Apple reworked it from the ground up and presented us with an incredible tool, but unless you master it, you will always be held back from getting the great shots that are just beyond your reach. You don't need any prior knowledge. We will start day one and quickly build a set of skills and techniques using simple methods with straightforward easy-to-understand examples and rules to get you out and shooting better on day one.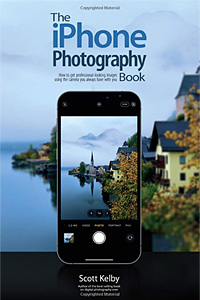 – Scott Kelby

Learn to take great photos with your iPhone – The camera you always have with you! Imagine if someone took the same photographic techniques, principles, and tools used by high-end and professional photographers, but applied them to shooting with an iPhone. Imagine the type of images you'd be able to create using those same ideas. Well, finally, somebody has.

Scott Kelby leaves all the techno-speak behind and, instead, treats the whole book as if it were just you and he out on a shoot with your iPhones, using his trademark casual, plain-English writing style to help you unlock the power of your iPhone to make the type of pictures you never thought could be done with an iPhone.


– Sean Duggan

This book teaches you what you need to know in order to shoot great images with your iPhone. Chapters are broken down into numbered lessons, with each lesson providing all you need to improve your photography. Photographer and author Sean Duggan covers the iPhone's basic and advanced camera controls, the apps you need most for shooting and processing your images, and the principles you need to know in order to capture and share great, creative, beautiful images with your mobile device.


– Paul Toussaint

The iPhone contains a powerful camera that is always within reach and allows photographers of all ages and skill levels to capture high-quality images anytime, anywhere, and with minimal effort. In this book, renowned mobile photographer Paul J. Toussaint teaches you how to choose and use free and inexpensive iPhone apps to transform unexciting image into works of fine art. You'll see a plethora of before-and-after images that show the results of using downloaded apps to produce various artistic effects, along with a discussion of why the author chose the approach selected for each image. He also teaches readers how to promote their fine-art photographs, get their work into galleries, and sell their images in brick-and-mortar establishments and online.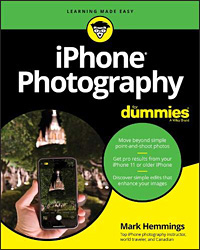 – Mark Hemmings

iPhone Photography For Dummies, shares the expertise of photography workshop instructor Mark Hemmings as he shows readers how to get stunning images using their favorite iPhone. By implementing Hemmings' simple techniques, you'll get professional-looking results in a fraction of the time you'd expect.


Meta Reviews Her Best Macro Photography Books For Beginners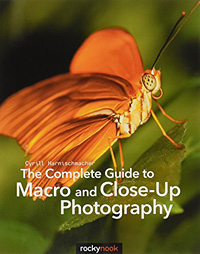 – Cyrill Harnischmacher

This book also offers insights about macro photo composition, discussing light, color, camera position, and focus. With more than 600 images and figures illustrating the various ways readers can document the world of the infinitesimal, this book is not only a technical guide, but also a source of inspiration giving readers ideas to run with and make their own. Finally, this book also includes do-it-yourself projects, offering solutions both for everyday shooting as well as for dealing with specific situations unique to macro photography and close-up photography.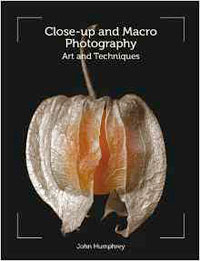 – John Humphrey

High Magnification Photography or Macro Photography and Close-Up Photography is immensely exciting and rewarding. Through the close up lens, everyday objects produce striking images, and small creatures show amazing detail that usually goes unnoticed.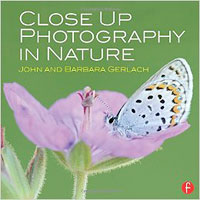 – John and Barbara Gerlach

Capturing the grandeur of landscapes or mood of a certain natural light is challenging but often the simple details of a texture or color evade photographers most of all. Learn the tips necessary to successfully photograph the beauty all around you.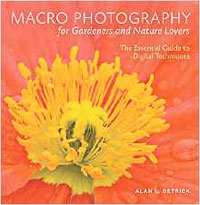 – Alan L. Detrick

Macro Photography for Gardeners and Nature Lovers provides exactly the information that aspiring nature photographers, no matter their level of skill, need to take their nature photos to the next level.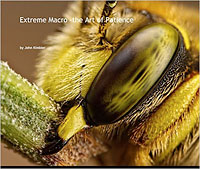 – John Kimbler

A tabletop book on above life size Macro Photography with tips and tricks on how to take the images. Included is the image that won the Digital Photographer Magazine's Macro Photographer of the Year in 2009.


Meta Reviews Her Best Hummingbird Photography Books For Beginners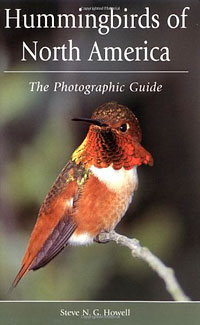 – Steve N. G. Howell

Well known and respected Hummingbird tour leader and author, Steve Howell, has made a particular study of the finer points of Hummingbirds. Over 200 stunning Hummingbird Photographs complement this highly recommended Hummingbird Photography Book. Some Hummingbird species feature as many as 14 different Hummingbird Photographs in each set.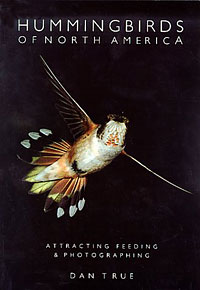 – Dan True

Professional Hummingbird Photographer Dan True conveys his passion for these buzzing aeronauts by describing all 16 species of North American Hummers, listing their favorite flowers and going into detail about their habits, courtship and distribution. Dan then tells us How To Photograph Hummingbirds as he does with such consummate skill. Here in one Hummingbird book is all you could hope to know about our Hummingbirds.


Meta Reviews Her Best Wildflower Photography Books For Beginners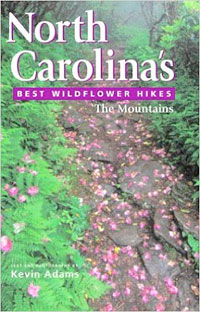 – Kevin Adams

This North Carolina book describes hike mileage, types of flowers, and seasons for finding wildflowers in the North Carolina Mountains. It recommends certain hikes for specific seasons. It has spring, summer and fall wildflowers, but mostly spring.


– Tom Knight

This unique book comes with a DVD with screensaver and rolling images of wildflowers, in addition to 182 color photos of wildflowers found throughout the Eastern United States. Detailed text, close up photos of leaf images, and stunningly clear flower detail enhance identification.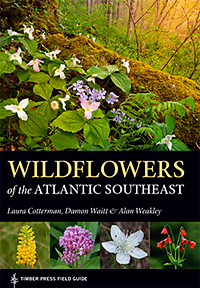 – Laura Cotterman

This colorful book is an authoritative trail side reference for hikers, naturalists, gardeners, and anyone wishing to learn more about the region's diverse flora. This comprehensive guide describes and illustrates more than 1,200 species, including perennials and annuals, both native and naturalized non-native. More than 1,300 superb color shoots, 1,200 range maps, and a user friendly organization by color and other observable traits make identification easy.


Meta Reviews Her Best Waterfall Photography Books For Beginners


– Keven Adams

Since its original publication in 1994, North Carolina Waterfalls has been the most comprehensive guide available to one of the prime natural features of the Tar Heel State. This new edition includes over 600 waterfalls, with detailed directions and trail and beauty ratings for the major waterfalls on public land. For the first time, waterfalls located on private land will be listed, although directions won't be provided.


Meta Reviews Her Best Astrophotography Books For Beginners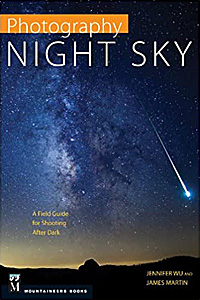 – Jennifer Wu and James Martin

Photography: Night Sky will give you the tips you need to take stunning night sky shoots in the dark. You'll learn how to overcome the unique issues that confront nighttime photographers and capture images of which you'll be proud. This clear and practical guide will help photographers of all levels portray the stunning spectacle of the night sky, preserving those special memories and moments from a life outdoors.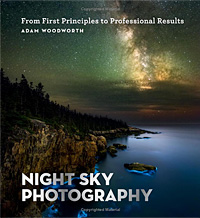 – Adam Woodworth

When the night sky transforms terrestrial landscapes into otherworldly works of art, you need to know the professional techniques for capturing your own nocturnal masterpieces. This complete course combines the classic beauty of landscapes with the vast, exotic universe of astrophotography, using tried-and-tested methods that guarantee stellar results. You'll learn what gear you need and how to make the most of it; clever tricks for squeezing out every drop of image quality from a pitch-black scene; and straightforward post-production workflows to create compelling compositions of the cosmos.



PO Box 1571
Blowing Rock, NC 28605