Photos By Meta – Learn Meta's Top Photography Tips


Meta's Top Photography Tips

Meta shoots all of her Nature Photography using Sony a77 II Cameras, in RAW, Manual Mode, Manual Focus, Cloudy White Balance and at Native ISO 100 (No Sensor Amplification). She only increases the ISO to 200 or 400, as a last resort to keep her Photos as Noise Free as possible.











Learn Meta's Photography Tips


Meta's Photography Tips

If you're a Beginner Photographer you can learn a lot from Meta's Top Photography Tips, including:


Contact Meta Gätschenberger


Boone NC Commercial Photographers
PO Box 1571
Blowing Rock, NC 28605
1-828-265-2730
Monday – Friday, 9 AM – 5 PM (Eastern)
Contact Meta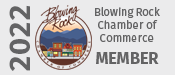 Meta Gätschenberger is an Award Winning Photographer from Blowing Rock, NC. Visit Meta's Photo Gallery at Photos by Meta.












Photos By Meta is a participant in the Amazon Services LLC Associates Program, an affiliate advertising program designed to provide a means for sites to earn advertising fees by advertising and linking to
Amazon.com
.
Start Your Free 30 Day Trial of
Amazon Prime
!